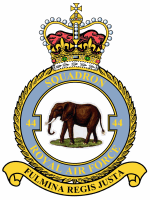 Handley page Hampden AD975 KM-N of the 44 RAF Sqd crashed at Waasmunster (Belgium) on October 14 1941.
Sgt E Owen  RAF pilot
F/Sgt G.H. Edmondson  RCAF  A/Obs
Sgt G. Shearer  RAF  Wop/AG
Sgt G.R. Ramsay  RAF Wop/AG
A memorial was hold and a memorial plate inaugurated on October 15 2011 at the cemetery in Waasmunster.