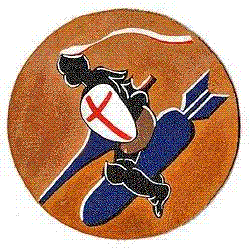 In the early morning of Friday the 29th of December 1944, after the briefing on their base Wendling (county Norfolk) in England, the 29 bombers of the type Consolidated Liberator B-24 from the 8th air army of the USAAF started for a raid on Neuwied, near Koblenz – Germany; their mission was to eliminate a railway bridge. Their mission was completely in accondance with their plan, till the formation was attacked by enemy anti- aiarcraftguns (Flak) above the Ardens where at that moment the Ofensive Von Runstedt took place. 13 airplanes were hit by enemy fire. The consolidated Liberator B-24 model J of the 392 bomb –577 Bomb squadron- with number 42-50861S7 "No nickname" and with 9 american crewmembers was one of the planes who crashed in Boterdael about 14.30 p.m.. The plane flew his 16th mission. The pilote could, 1st lt. Denver L. Walker, could make an emergency-landing, his co-pilote,2nd lt. Dominic J. Nunziato was badly wounded at his leggs by a grenade. It became a terrible crash. Before the crash the other seven crewmembers left the aircraft with their parachute in order of the pilote. For two members the jump was fatal. 2nd Lt Cletus E Bedore, navigator, died in the neighbourhood of the Saint Leonardus chapel at Tollembeek , where his body was lie-in-state. S/sgt Thomas M. Bradford, left-flank-gunner last his life in Vollezele near farm "Ten Berg" at the Congoberg. The other crewmembers stayed onhurt :
2nd Lt Lowell E. Faust, bomb-aimer
S/sgt Abin S. Gusciora, mid-upper-gunner
S/sgt Allen E. Lane W/op and nose gunner
S/sgt Peter T. Ballas, tail-gunner
S/sgt R.W. Kieffer , right-flank-gunner.
A memorial plate was inaugurated in May 2003.