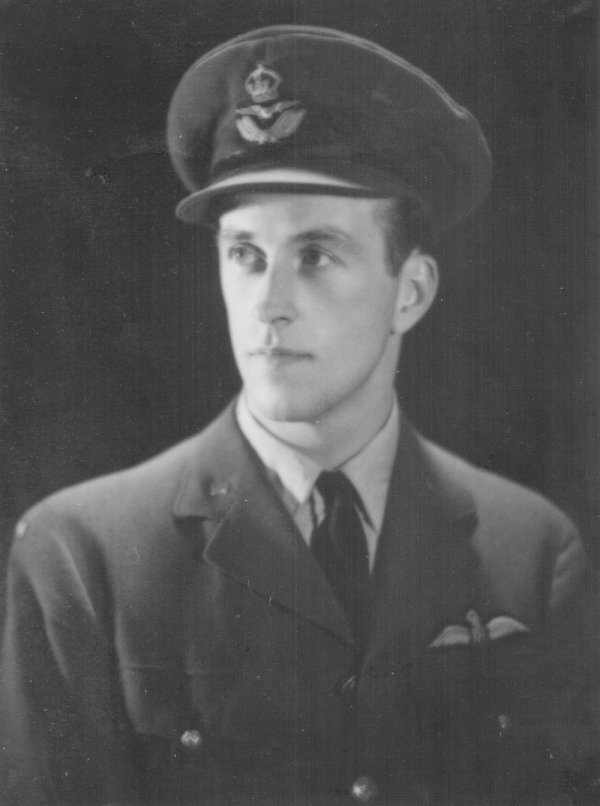 Baron Jean Michel P.M.G. de Sélys-Longchamps was born 31 May, 1912 in Brussels as the son of Baron Raymond Charles Michel Ghislain de Sélys-Longchamps and Emilie de Theux de Meylandt et Montjardin. The family consisted of another two sons and a daughter. Both brothers fought in World War Two as well.
Jean de Sélys was anything but a model student. He switched schools many times and was very fickle-minded.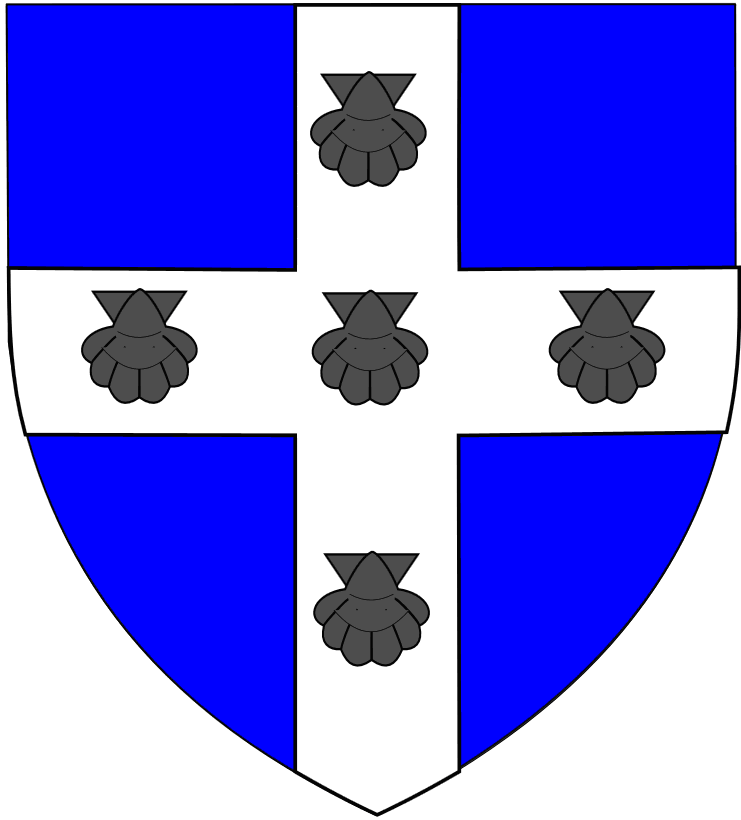 "Virtus Victris in Cruce"
Escutcheon family de Selys Longchamps
In 1933 he enrolled in the Officers School of the First Scouts' Regiment. Here he held out longer and was promoted to the rank of sub-lieutenant of the cavalry in 1937. As the Germans invaded Belgium, the Baron was involved in the fighting on the Scheld-Meuse Canal, the Leie and at Lanaken.
Jean de Sélys did not accept the Belgian capitulation and left for England. Hitching a ride on a German tank, he succeeded in reaching Dunkirque. He managed to slip through the lines and to board a ship bound for Great Britain. Soon after he was on his way to France where efforts were made to establish a Belgian Army. The Franco-German armistice ended this abruptly. By way of Marseilles, Jean de Sélys succeeded in reaching Gibraltar. In Gibraltar he joined a group of Belgian pilots trying to reach England via Morocco. In doing so, he was apprehended and imprisoned in Marseilles. Ultimately he turned up in a POW camp near Montpellier. He succeeded to escape however and arrived in England via Spain. He reported immediately as a volunteer, forging his papers in order to be trained by the RAF as a fighterpilot, at 28 years of age, he was in fact too old to be admitted.
On completing his training at the French-speaking Belgian School at Odiham, he joined the RAFVR as Pilot Officer and earned his wings at 61 OTU on 16 January 1941.
Minister Pierlot gives Jean de Selys Longchamps his pilot wings
He served with 609 Sqn of 11 Group from 30 september 1941 onwards. Here he quickly developed into an agesssive and able pilot.
Through his Belgian contacts, Jean de Sélys kept abreast of developments in his country and soon he devised a plan to raid the Gestapo HQ in his hometown of Brussels. His main motive was the fact that his father had died from having been tortured by the SIPO. The security police (SIPO) and the secret police (SD) had moved into the apartmentbuilding at 453 Avenue Louise. After finalizing his plan he repeatedly asked authorities for permission to carry it out but his request always fell on deaf ears. He continued planning his action in secret, however. 20 January 1943 found him still without an answer and he decided to proceed on his own. That day, along with a colleague flying Hawker Typhoon fighterbombers, he was ordered to attack railway junctions in Belgium. He armed his aircraft to the limit and took along a bag full of little Belgian flags Belgian schoolchildren in London had made for him. Together with his wingman and comrade, Flight Sergeant André Bianco, he took off for Belgium. After completing their mission, Jean de Sélys ordered his wingman to return to England alone and set course for Brussels himself. Flying as low as possible, he reached the Belgian capital unscathed, soon found his target and, guns blazing, launched his attack. He executed his attack so precisely that the building was riddled with bullets but no other object was hit. He scattered his little flags over Brussels, dropped a Belgian flag over the Royal Palace at Laken and another one in the garden of his niece, Barones de Villegas de Saint-Pierre before returning to his home base. He received a warm welcome from his comrades but was subsequently degraded.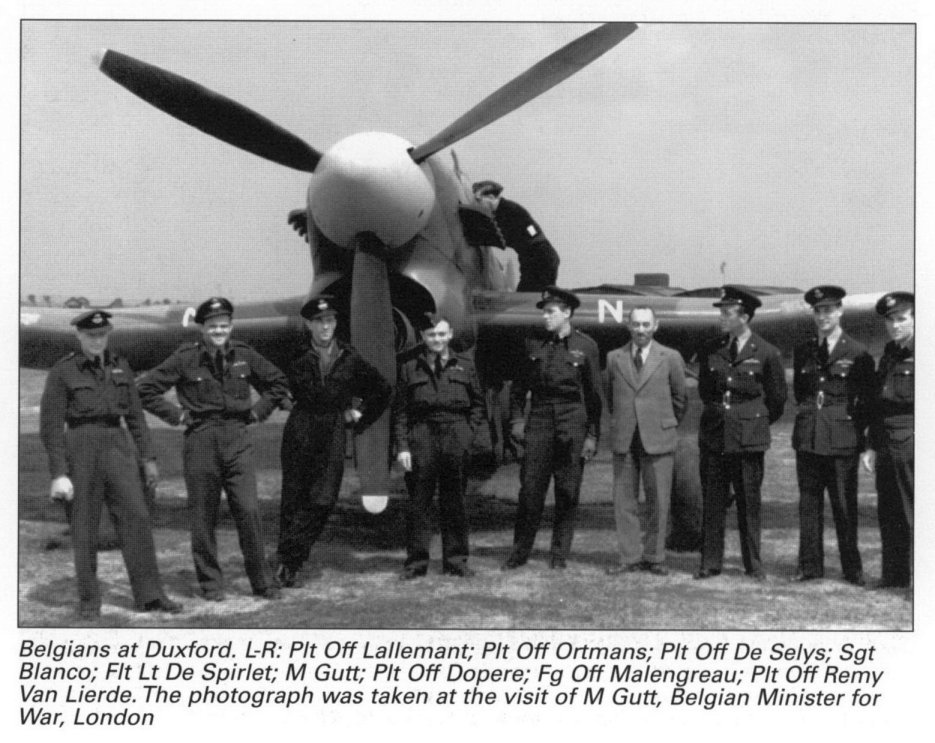 Belgian pilots of 609 Squadron at Duxford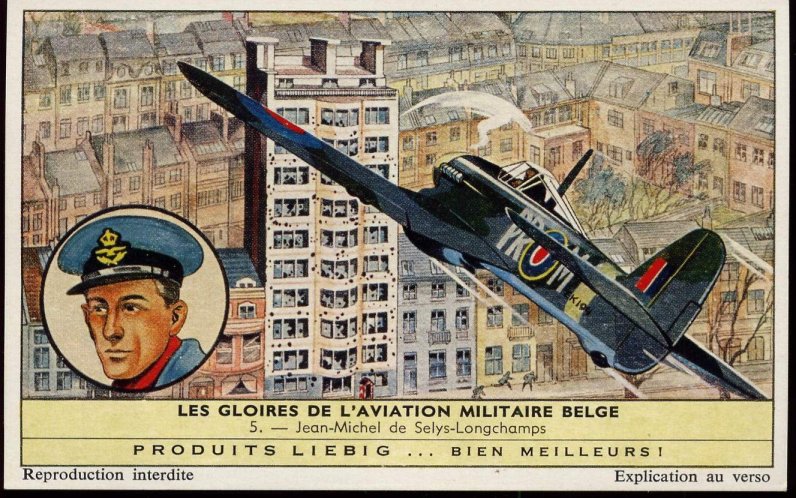 Drawing of the raid on the Gestapo headquarter in Brussels
During the attack, four German soldiers were killed instantly including the Chief of the SD, SS-Sturmbannführer Alfred Thomas and a high-ranking Gestapo officer named Commander Müller. Numerous others were either lightly or gravely inured. The building had sustained so much damage, it took more than six weeks before it could be used again. On March 13 he leaves 609 Sqd and joins N°3 Sqd.
Despite his degradation to Captain-pilot, the British awarded him the DFC later on (May 31 1943) – citation :
"This Officer is a pilot of exceptional ability and keenness. He shows a great offensive spirit and is eager to engage and destroy the enemy whenever possible. He has shown his great courage and initiative in numerous railtransport and the Gestapo headquarters attack in Brussels. He has also destroyed at least one enemy aircraft and damaged another."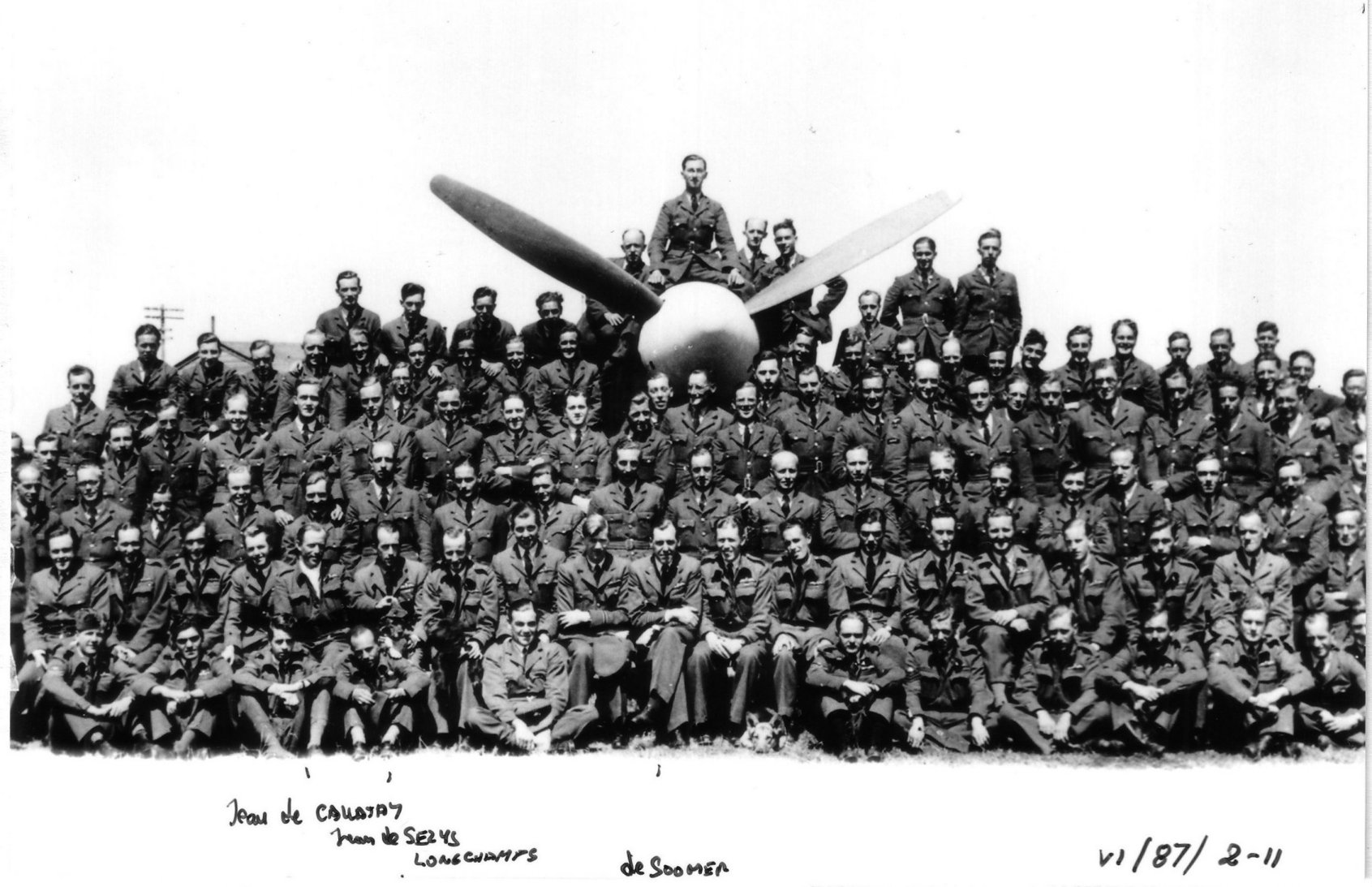 N°3 RAF Squadron
On the night of 15 – 16 August 1943, he died while flying a mission over Ostend. His aircraft had probably been severely damaged by German flak. On landing it broke up and Jean de Sélys was killed instantly.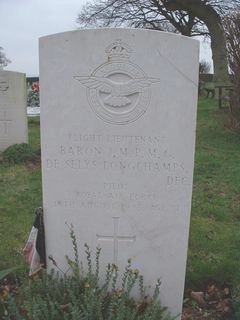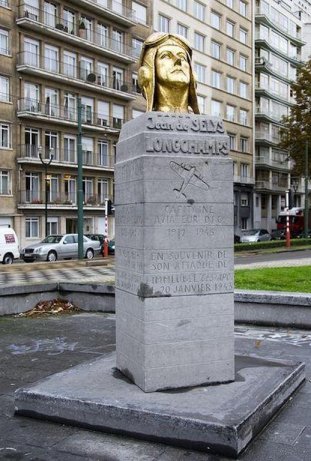 Grave at Minster (UK) and bust (Brussels) of Jean de Selys Longchamps
(text STIWOT, photo's/documents André Bar)
Memorial August 16 2013
On Friday August 16 2013 Wings Of Memory organised a Memorial for the 70th anniversary of the death of Jean de Selys Longchamps at the cemetery of Minster-in-Thanet (UK), in cooperation with the local authorities, Belgian Air Force and Ministry of Defence, N°3 and 609 Sqd, Air Cadets, Royal British Legion, RAFA and repres. of the Lord-Lt of Kent. Family attended the ceremony and BBMF Spitfire and N° 3 sqd Typhoon as well as Belgian F16's performed a flypast.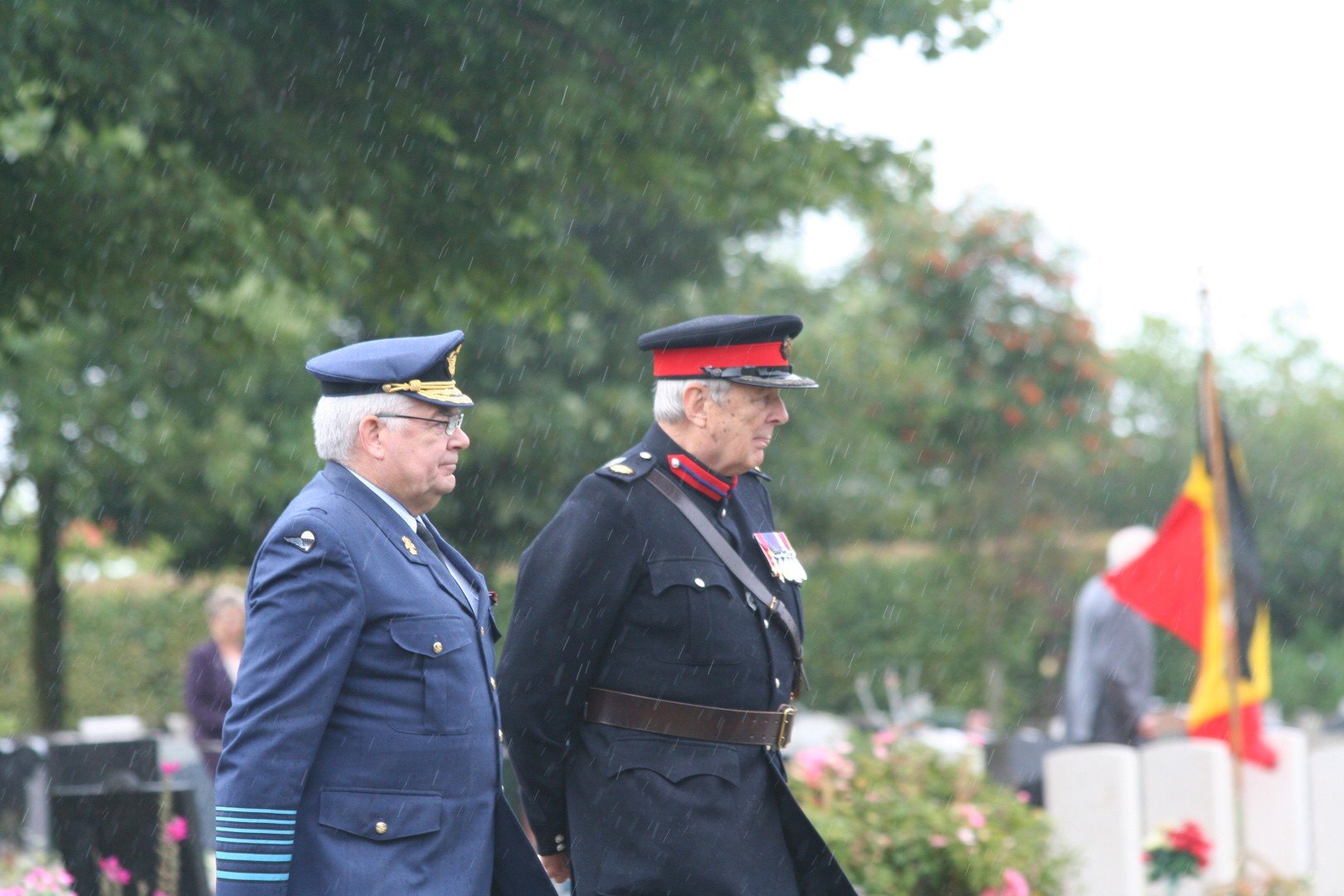 CHOD General Van Caelenberge and Col. McDine repres. Lord-Lt of Kent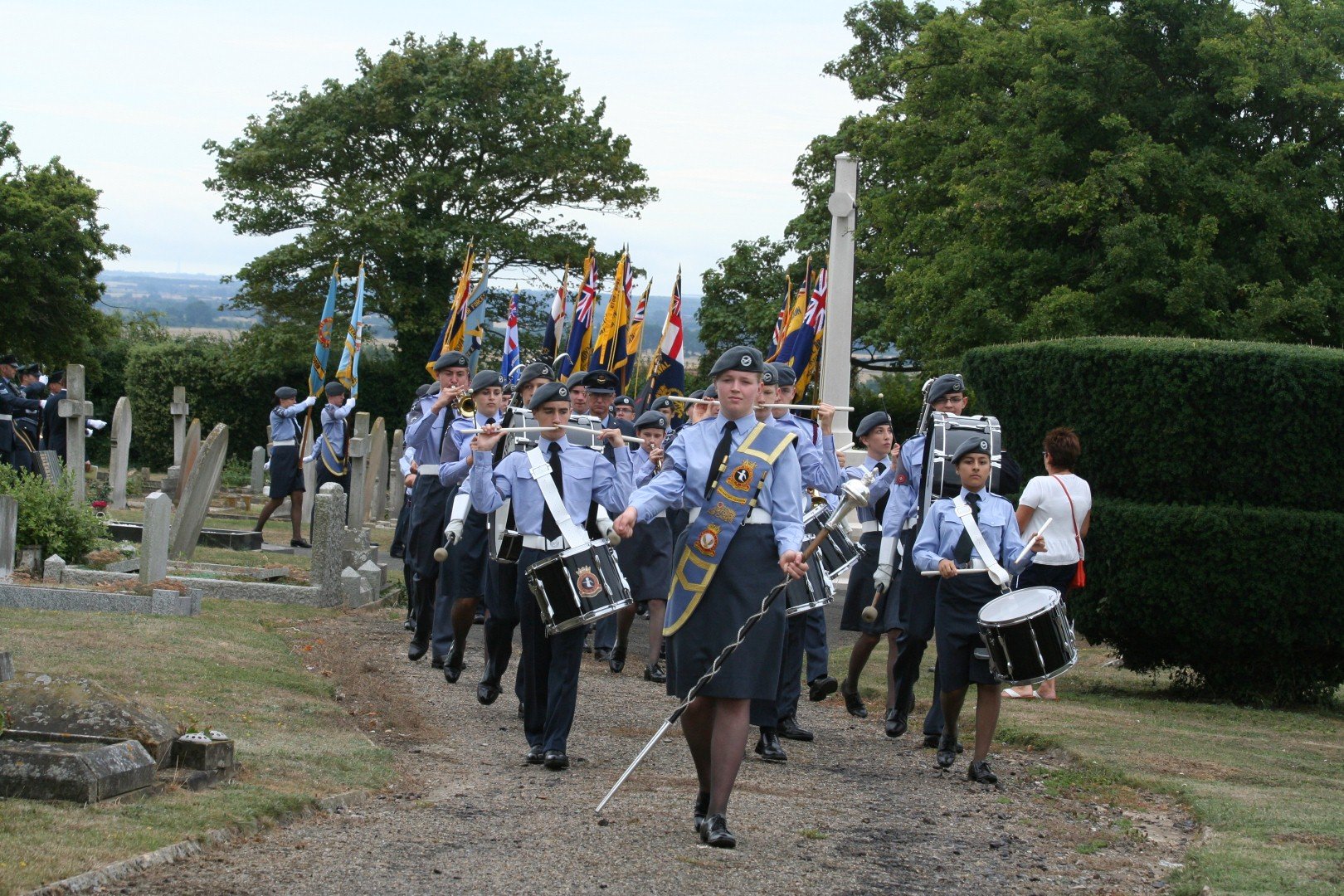 UK Air Cadets marching in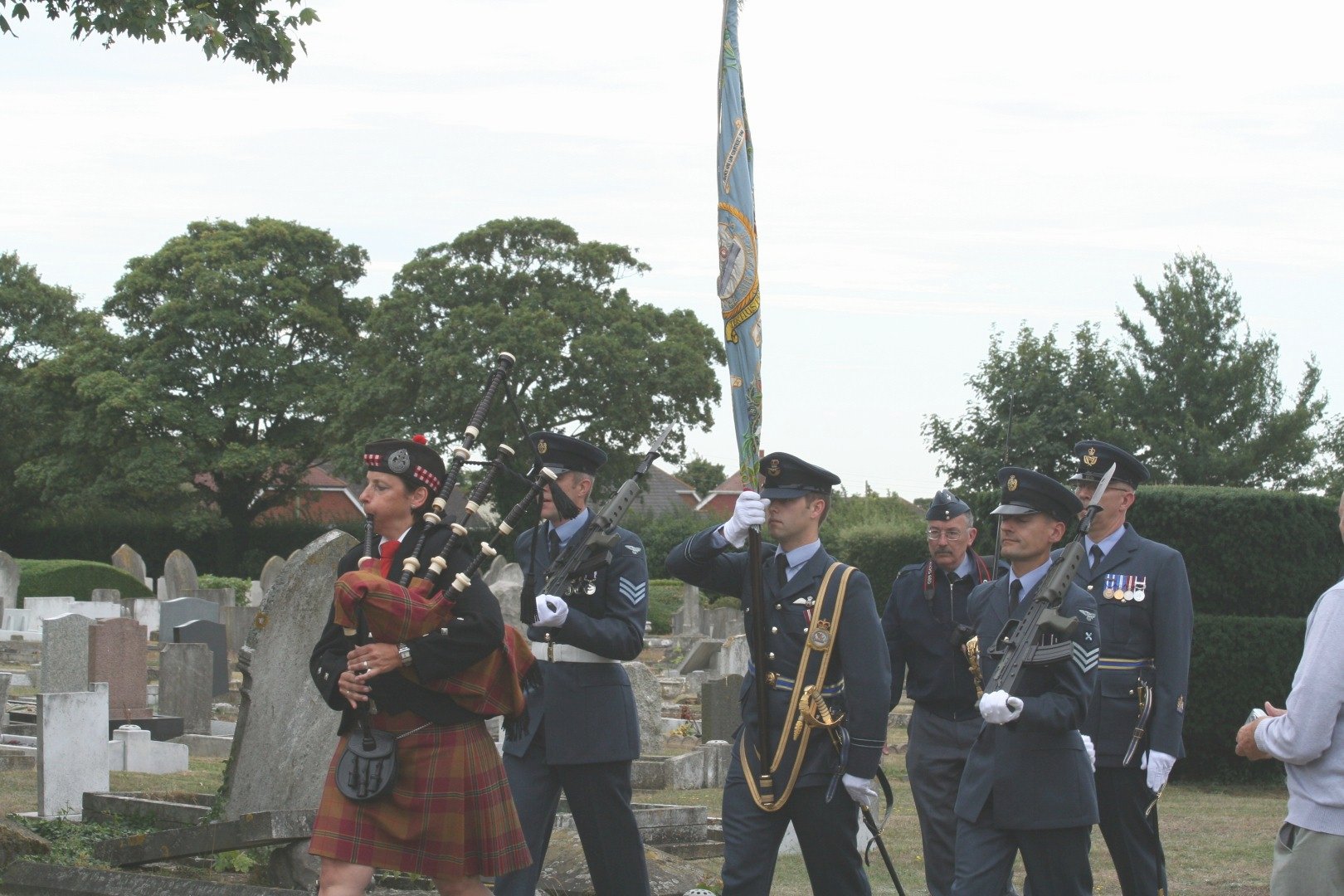 N° 3 Sqd Standard Party marching in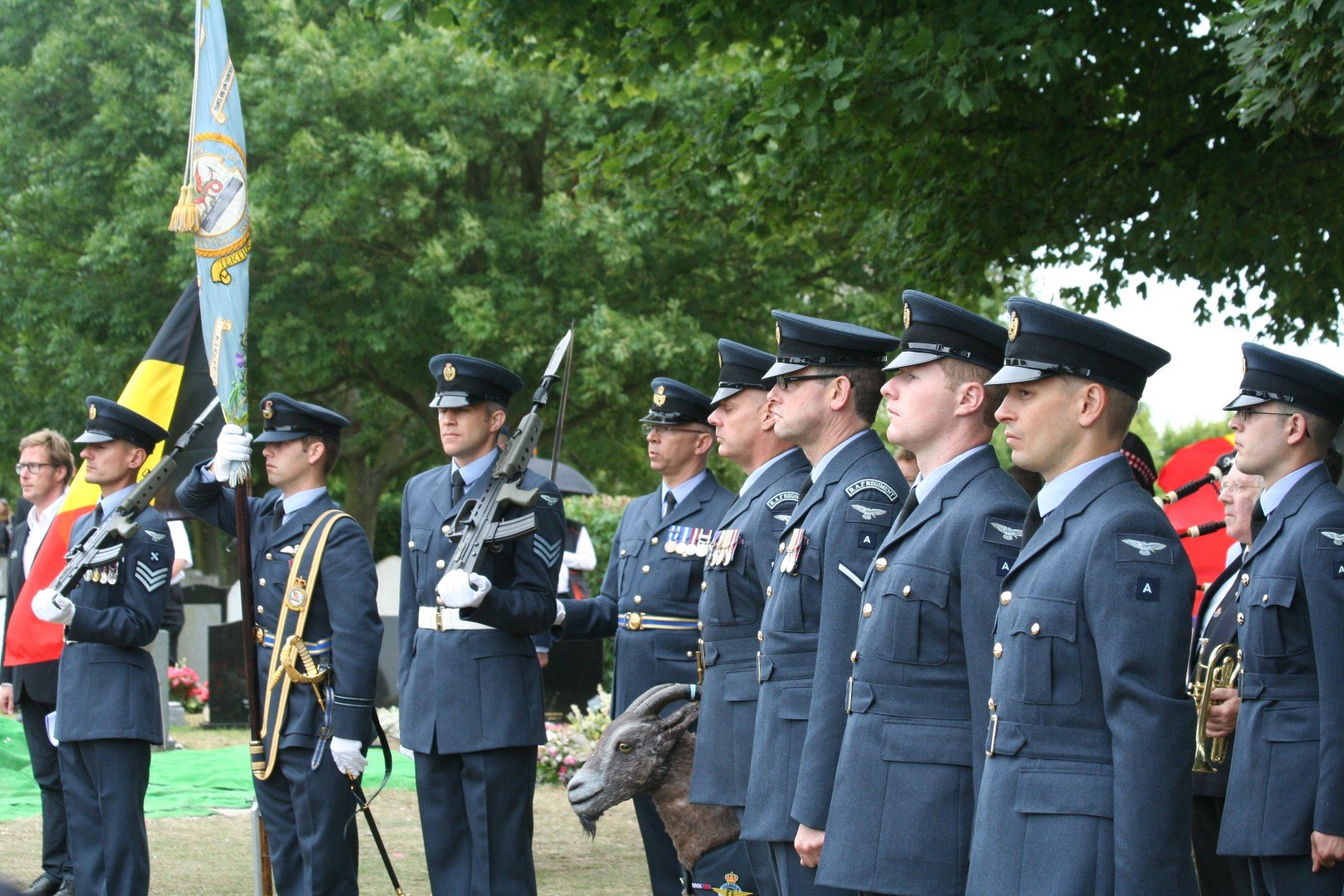 N° 3 Sqd Standard Party and 609 Sqd (with A.C. William de Goat)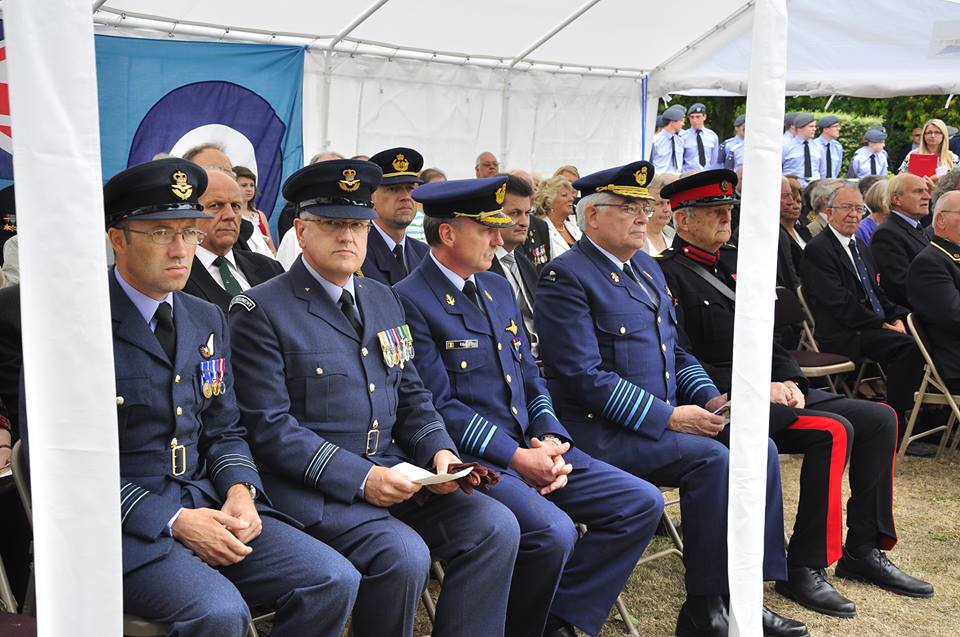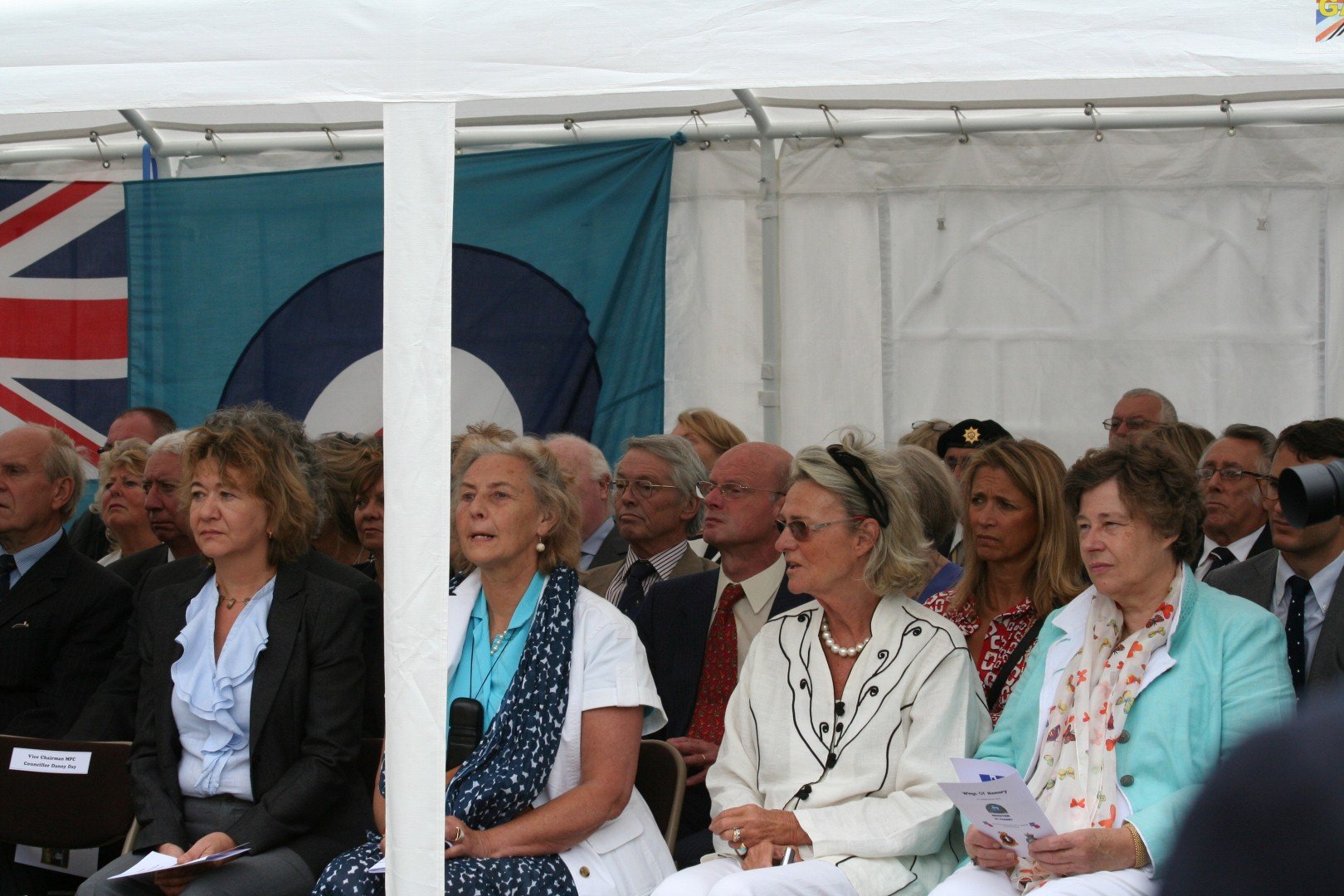 Military representants of UK and Belgium and family de Selys Longchamps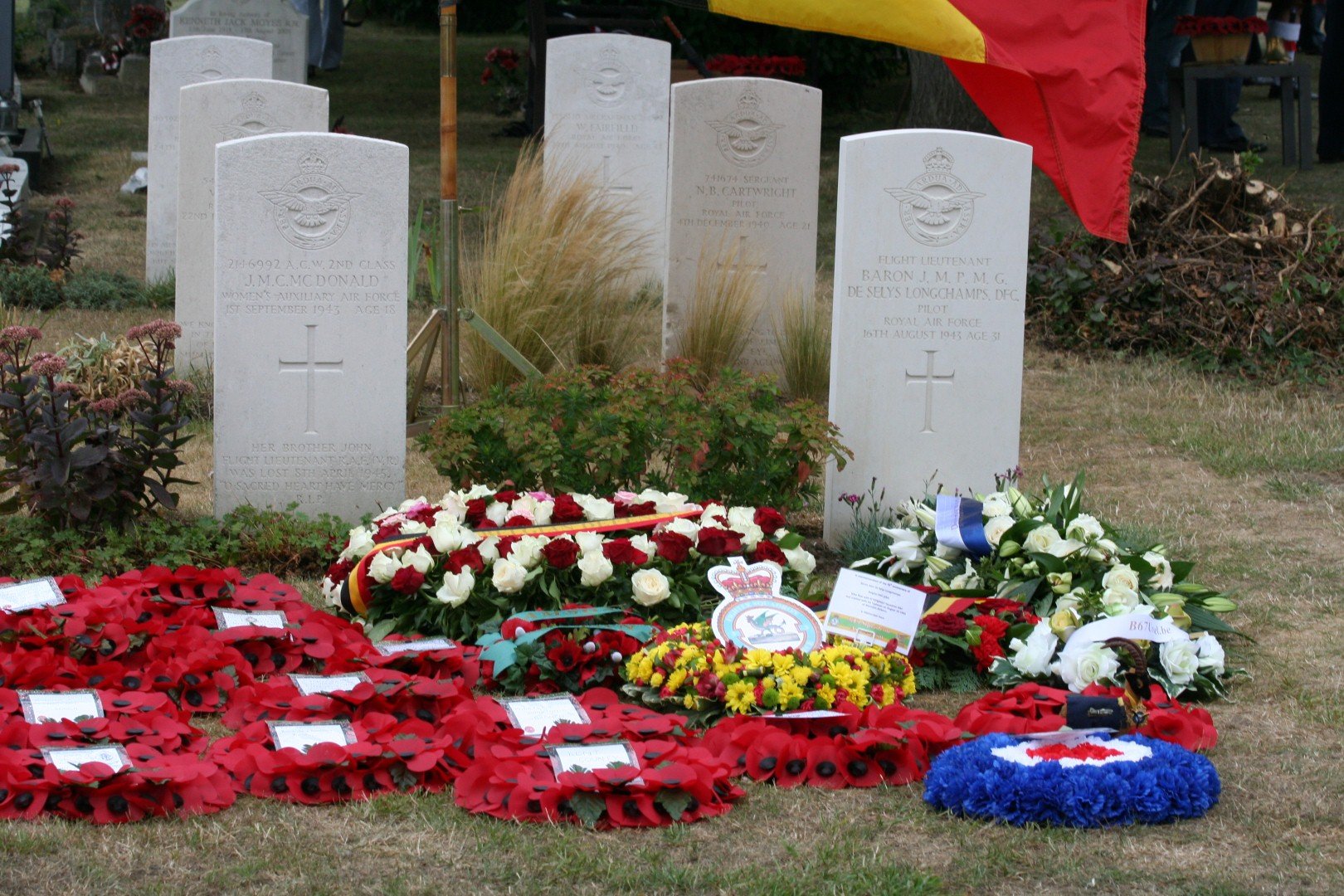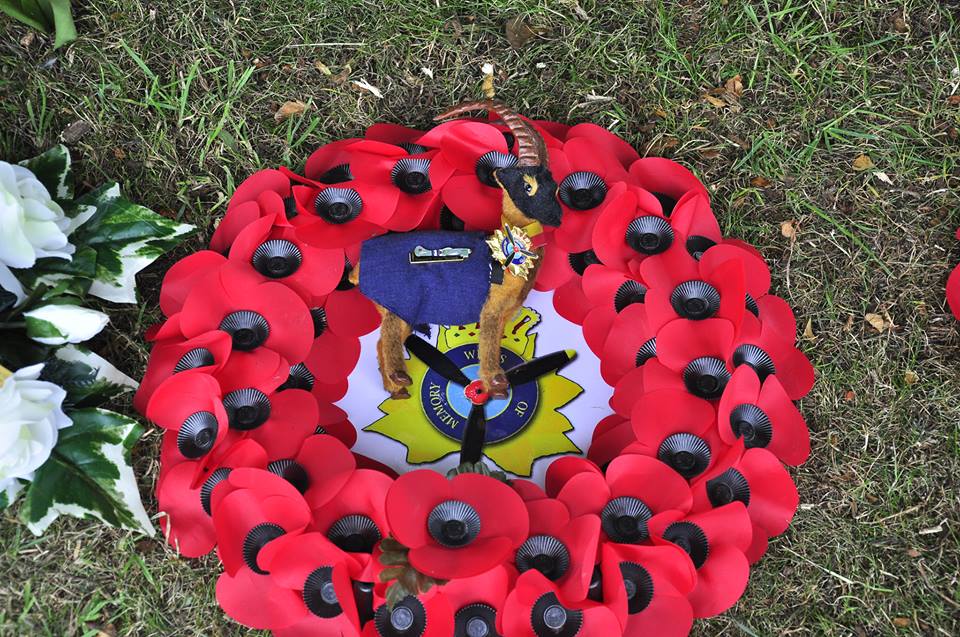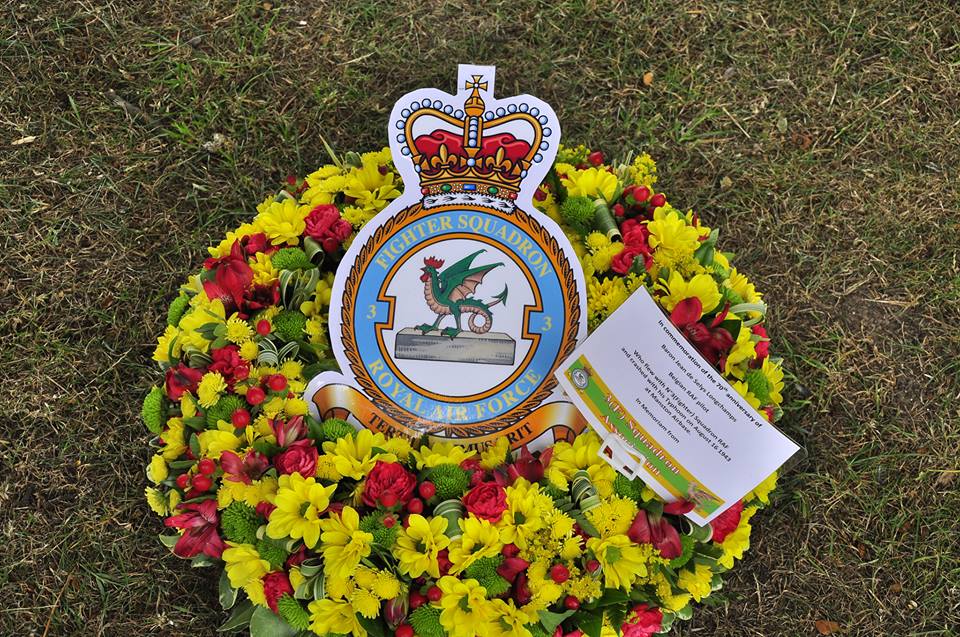 Flowers on the grave of Jean de Selys longchamps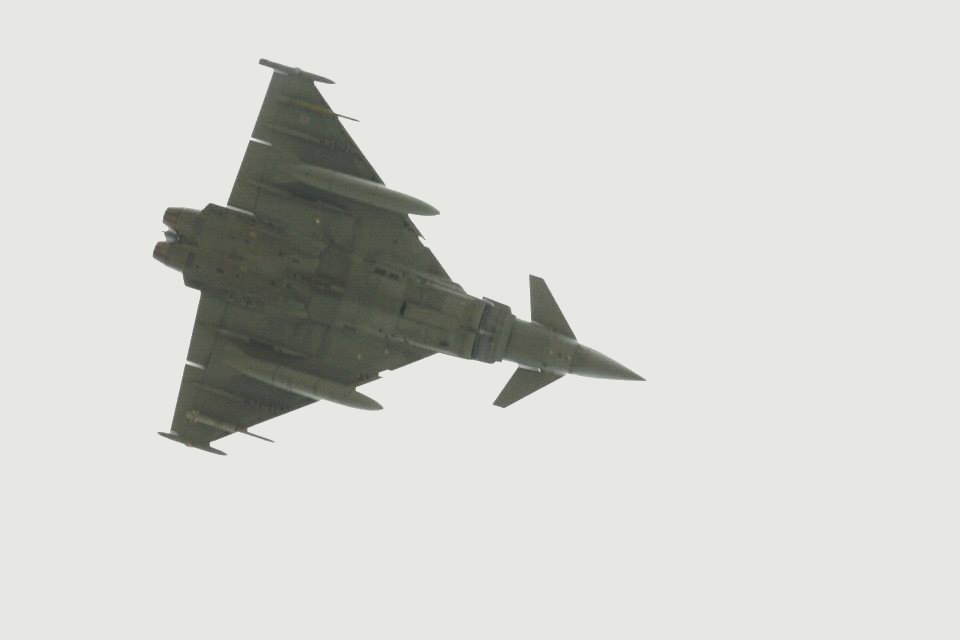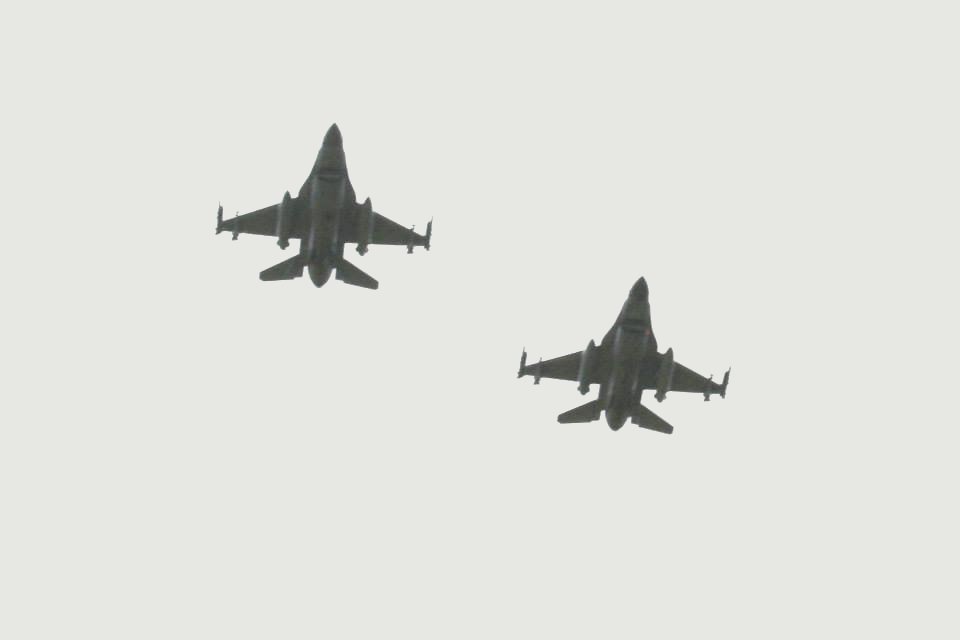 Fly past by N° 3 Sqd Typhoon and Belgian F16
BBC News Kent Memorial article
Photos published in the "Thanet Gazette"
Photos made by Wings Of Memory
Publication Air cadets 121 Sqd ATC
Blog of Clive Handy Chairman of N° 3 Sqd Association
Radio interview on KMFM radio Kent